Death Talk by the Numbers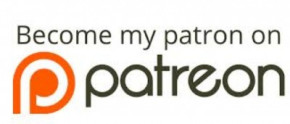 Nearly 4 years ago I co-founded PDX Death Café. Since then, I've led or supported 43 Death Cafés – and now I'm mentoring a leadership team that's recruited a cohort of 2-dozen committed facilitators.
Following the sold-out 500-person Death:OK (Let's Talk About It) conference in October, 2015, I founded the Death Talk Project. Now 9 months since its debut, we have an email list of 2000 and combined Facebook "Likes" (across 6 pages) of 4100 – and have gotten countless notes of appreciation & encouragement 🙂
I've hosted 23 nights at the movies in partnership with Peace Films & the Clinton Street Theater, with our 2017 line-up ready to roll. I've fielded at least 3-dozen inquiries about "how to get into this work" and launched a new monthly informational interview session to respond to this demand.
In 2016 I did 9 speaking engagements, produced 6 workshops, guested on 5 podcasts & blogs, and had my work featured in 1 book chapter & 2 newspaper articles. I created, led, or consulted on 20 funerals, memorials, and other ceremonies of transition or remembrance; and I helped 5 people with arrangements for their eventual demise. I published 10 monthly newsletters cross-promoting community events, offered conversation-starters in "Let's Talk" posts, and featured 5 bibliographies & 12 important resource organizations on the Death Talk Project Resources Page.
At the end of 2017 I would love to add to these numbers a broad base of community partners pledging through Patreon to keep this work going. Cumulative contributions of $500 per month will enable me to:
To keep myself tuned up for this community work, I've invested in 3 years of study at Stephen Jenkinson's Orphan Wisdom School; participated in quarterly trainings with the Northwest Association for Death Education & Bereavement Support; taken a 6-week class on dying through the lens of arts and literature; and successfully sat for a 3-hour exam to earn the credential of Certified Thanatologist.
Thank you for all the ways you're counting yourself among those seeking and supporting useful, honest Death Talk.