New Event Oct 30: Stephen Jenkinson on The Ache of Anarchy
The Ache of Anarchy: Meditations From the Withered Tree
An afternoon with Stephen Jenkinson, MTS, MSW on Sunday, October 30, 2016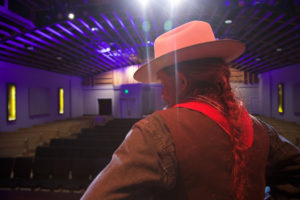 We are pleased to share the unexpected news that Stephen Jenkinson will join us in Portland this coming Sunday for an afternoon talk.
Stephen keynoted Death:OK a year ago and spoke in Portland earlier this year to a sold-out audience in an address he titled "Should the World Tree Be Withered."
Details:
Sunday, October 30, 2016, 1-3:30pm
Wayfinding Academy, 8010 N Charleston Avenue, Portland, 97203
Advance tickets encouraged through Eventbrite
$40 per person/ student & senior rate: $25
On-line ticket sales close 8am the day of the event. Afterwards, cash only at the door, on a space available basis.
Here's how he describes the focus of his talk this coming Sunday:
Contemplative sorrow: that's the kind that is willing to learn the trouble of its times in a way that principled anxiety is not. As without so within, the ancients said. In the West we've lived long enough – too long – apart from all that grants us our life. Wish and hope and scheme as we might, consequence will now be our truer companion. Consequence: the midwife of a real elderhood. Awakening in such a time comes with a sob, not a sigh.
We might yet craft an eloquence that serves the terrible beauty we are about to bequeath to younger people. This is an afternoon where you could trade faith for a strange love of life, one that befriends the darkening sky by learning it. It is an afternoon where you might trade longing for belonging.
About Stephen Jenkinson
Subject of the acclaimed documentary Griefwalker, spiritual activist, teacher, author and farmer, Stephen Jenkinson has Master's degrees from Harvard University (in Theology) and the University of Toronto (in Social Work).
Die Wise – A Manifesto for Sanity and Soul, is Stephen's book about grief, and dying, and the great love of life. Die Wise does not offer seven steps for coping with death. It does not suggest ways to make dying easier. It pours no honey to make the medicine go down. Instead, with lyrical prose, deep wisdom, and stories from his two decades of working with dying people and their families, Stephen places death at the center of the page and asks us to behold it in all its painful beauty.
Stephen teaches internationally, is the creator and principal instructor of The Orphan Wisdom School, and is also the author of How it All Could Be: A work book for dying people and those who love them (2009), and Money and The Soul's Desires: A Meditation (2002). He has made several live-recorded teachings publicly available: Homecoming – The Haiku Sessions (2013) and Angel & Executioner: Grief and the Love of Life (2009).
Stephen and his wife Nathalie live a handmade, off-the-grid life on an old farm beside the River of Abundance and Time in the Ottawa Valley in Ontario, Canada.