One Year Ago October 17th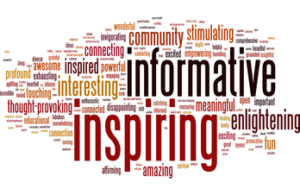 One year ago, on October 17, we gathered 500 strong for a day-long event we called Death:OK (Let's Talk About It).
From my reflections, two weeks later:
Keynoter Stephen Jenkinson alerted us to "Coping, hoping, and – when all else fails – doping," the three-headed hydra that slays any possibility of a sane relationship with dying, grief, and death. He reminds us that if conversation about death is like every other comfort-seeking measure in North America, we're at risk of turning a wolf into a poodle so it will sit on our laps. He invites us to consider that death will not be domesticated, that the new fifth column of "death hipness" could well be the new boss, same as the old boss, as The Who warned in "Won't Get Fooled Again".
My jubilation over the success of the day sits side-by-side with sobriety, humility, and deep grief in the face of our pervasive illiteracy when it comes to dying and death. Coping, hoping, and doping have worn a deep groove in the years of my life – it's hard to know what else there is.
Jenkinson offered no easy answers. But he did provide a glimpse of what else there might be, if not coping, hoping, and doping.
It's love.
For all that Jenkinson's unwelcome truths may have seemed an indictment of our efforts, he saw and named our work for what it was at its heart: a love letter to the place we live. A way of saying: We care. We're troubled by how it is. We want better for ourselves, for those who will follow, for those who came before us. For the love of all that is in the world, seen and unseen, we have work to do.