PDX Death Café Seeking Facilitators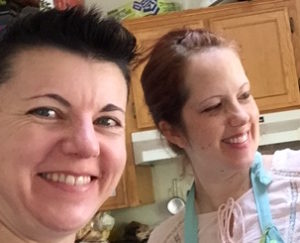 Applications now open for 2018 Facilitation Team
As we head towards our 5th anniversary in early 2018, PDX Death Café has been cited as one of the largest in 50 countries across the globe. We rely on volunteer facilitators to host our small-group discussions, and community venues to provide donated space. View our short application form.
About a year ago, PDX Death Café organizers put out the call to recruit a team of regular facilitators. These volunteers committed to facilitating four Cafés over the course of the year, and we in turn offered support and various perks. As anyone who's been to one of our events this past year could tell you, a wonderful and highly skilled bunch of facilitators stepped up to be a part of this team.
As their first year of commitment is winding down, we're getting ready to add to our facilitation pool.  We hope many of our current facilitators stay on with PDX Death Café, but there will definitely be several spots to fill as well.  So we're extending an invitation out to our PDX Death Café community to consider serving as one of our facilitators. If you've ever thought you might enjoy facilitating, this might be the perfect time for you to take the next step.
What's asked of PDX Death Café facilitators:
understanding of the unique role of a Death Café facilitator and willingness to uphold the Death Café guidelines
one-year commitment
facilitation at at least four Cafés during that year
attendance at at least two of the facilitation workshops we offer
What we offer facilitators:
workshops which include training and education, as well as team-building with other facilitators
support before, after and during Cafés as needed
occasional other perks (for example, access and/or discounts to other workshops or events you might be interested in)
If this sounds like something you might be interested in, please fill out our short application form.