Rave Reviews for Natural Death Care Symposium
Nearly 100 attend in Portland and the Gorge.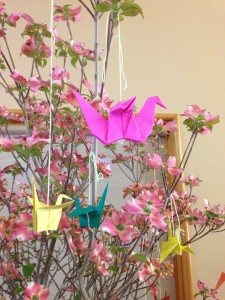 Here's some of what participants had to say about the material presented by River View Cemetery Director David Noble, White Eagle Memorial Preserve Manager Jodie Buller, and Life-Cycle Celebrant & Home Funeral Guide Holly Pruett:
"I learned so much. It's really got me reconsidering cremation and its impact."
"Clarified a lot for me about the history of burial in America."
"Very informative. Nice to learn there are options!"
"The day was perfect in every way!"
Unable to attend? Read more about the content we presented, along with Outside Voice and Oregonian coverage of this special event. Contact us at Death Talk Project if your organization or community group would like to host a similar presentation.