Special Event: Grief Song Ceremony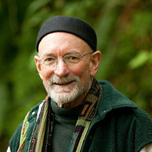 Unexpressed, privatized grief can be toxic, debilitating, and cause illness.
On a lovely Spring afternoon on the banks of a lake we'll create a sacred song circle to heal and transform grief in a safe communal context. Led by song elder Laurence Cole and rite of passage guide Rob Miller, this will be a beautiful, heart opening space to express the many faces of grief and allow joy to emerge.
Join us Sunday, May 1 from 2-6pm at Lacamas Lake Lodge (20 minutes from the Portland Airport in the Columbia River Gorge). Early Bird tickets are $40; after April 22 and at the door remaining tickets will be $55.
Purchase tickets. Download a flier. Invite your friends via Facebook.
I first met Rob at a weekend grief ritual led by Sobonfu Some. The Grief Song Circle, like Sobonfu's work in the West, is meant to counter the privatization of grief in our dominant culture. Read about my experience with Sobonfu Some.