The Perils of Autonomy & Independence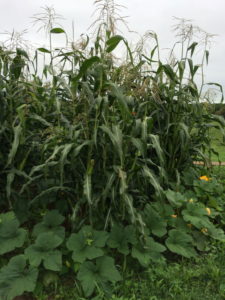 It's often said that the Baby Boomers – 10,000 of whom are turning 65 each day now – are going to transform how we age and how we die. But I'm troubled by the form this seems to be taking.
Everywhere I see mottos of individual entitlement: "My Life. My Death. My Way."
Every day my in-box contains another manifestation of this. A recent invitation offers a digital tool to join in "living well, dying better, and being remembered the right way….Achieving immortality has never been easier," we're assured "…in as little as an hour."
Last week, thousands of people gathered in community meeting halls around the country to watch Dr Atul Gawande, bestselling author of Being Mortal, in a simulcast talk on "The Value of Community and Choice As We Grow Older". Setting the stage for his description of the problem, he referenced the three plagues of growing old: boredom, loneliness, and helplessness.
Most of the event was then devoted to solutions enthroning autonomy, independence, and control as our unquestioned, highest goals. Goals for how we age and how we die. More than goals, demands. Demands that bear a remarkable resemblance to the demands of a teenager flying the coop: autonomy, independence, control.
No one asked the question: Might our insistency on autonomy have something to do with ending up irrelevant and bored? Might our devotion to independence bear any connection to our epidemic of loneliness? Might our addiction to control be connected to the despair of helplessness?
Being a burden on family consistently ranks in the top three fears of older people. And in our autonomous, independent, control-addicted society, caregivers are often disastrously burdened, attempting to do solo what was once carried by a village.
Andrea Carlisle's moving essay When We Were Two, about caring for her nearly-hundred-year-old mother, cites the gender-specific nature of that burden even as it beautifully articulates the cost of no longer being tethered to that role.
I've left being a caregiver behind, but there are still days when I need to push myself to carve purpose from the stubborn stone of a so-called "carefree" life. ~ Andrea Carlisle
I spent many a day changing my father's diapers before he died of brain cancer, just shy of 65 years old. Hours on the floor with him, unable to lift him back in bed after he'd fallen. Cutting his toenails, shaving his steroid-swollen face. I've been on call for, in examining rooms with, and at the deathbeds of, friend after friend.
I'd be the last personal to glamorize caregiving. But I'm no longer willing to venerate autonomy and independence.  I see control as a trickster; our insistence on it, an understandable but unreliable coping mechanism.
What I've seen of my mother's involvement in community-building through the Village movement – despite its emphasis on autonomy, independence, and control – might be called, more accurately, interdependence. Living, and maybe even dying, in a way that reveals a fundamental aspect of our humanity: we need each other.