Threshold Choir + Festival of Shorts Oct 25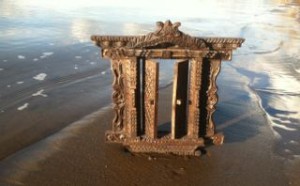 Join us Tuesday, October 25 for Death Talk Goes to the Movies' 2nd annual Festival of Shorts, featuring a live performance by the Portland Threshold Choir and harpist Michael Sasnow, a musical thanatologist.
The Threshold Choir will offer personal "song baths," a chance to be surrounded by the soothing power of song, beginning at 6:30pm. Admission is by donation, suggested $5.
The film program begins at 7pm. Content covered by our shorts ranges from the science of near-death experiences to the craft of pine coffin making. An Oscar-winning Danish short and a multi-award winning Irish cartoon offer imaginative depictions of death. This year's Sundance Grand Jury winner invites us to consider the art of the eulogy while another short conveys a hospice patient's take on her situation. Lastly, we'll get a glimpse of the healing power of music  through film and live performance.
Death Talk Goes to the Movies is held at 7pm the 4th Tuesday of each month (except December) at the Clinton Street Theater in SE Portland. Help us put together our 2017 program – nominations open through October 31.