New Films Added to our Schedule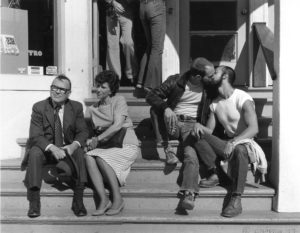 Death Talk Goes to the Movies has just added two powerfully relevant films to our line-up.
Join us the 4th Tuesday of every month (except December) at 7pm at the Clinton Street Theater to watch filmmakers' takes on death, followed by discussion.
May's well-attended screening of In the Parlor about the home funeral movement touched many, some of whom called the exposure to family-directed death care "life changing". In June we continued the theme of increased direct engagement in death care with Tender, a documentary about a group of friends in Australia passionate about creating community-led funerals.
Added to our schedule in August and November are two award-winning features. In August, fresh off its win for Best Screenplay at the Cannes Film Festival, is the Portland premiere of Chronic. In November, we'll be informed and inspired by the heartbreaking documentary of The AIDS Years in San Francisco: We Were Here.
Meet your friends at our movie night and come away with lots to talk about.