Other Events: May 2016
Check out what these good folks are offering in the coming months:
Grief Rites Readers Series is a monthly literary showcase about all things grief, loss, death and dying. Come ready to cry, laugh, listen and talk openly about grief and death. There will be tears. There will be laughter. There will be space held and feelings honored. Monday, May 2, 7pm, Post 134.
Healing Ceremony for Women Who Have Lost Children On the eve of Mother's Day, honor, remember and celebrate the children we have lost – born or never born, through music, ceremony, storytelling and deep dialogue. Facilitator: Georgena Eggleston, Grief Guide & Rubenfeld Practitioner. Songstress: Heather Michet, Healing Guide. REGISTER by calling 503-224-4929. Saturday, May 7, 5-7pm.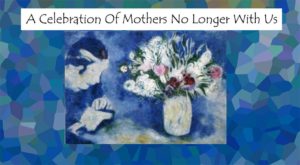 Motherless Mothers Day: a Celebration of Mothers no longer with us, equal part tears and laughter. Through sharing their stories, our Mothers and Loved Ones live on among us. Read the Oregonian coverage and my blog post about this event. Hosted by Death Cafe St Johns organizer Shae Uisna on Sunday, May 8, noon. Address provided with RSVP.
Terri Daniels holds The Afterlife Conference May 12-15 in St Louis (look for this annual event in Portland in 2017!)
Heidi Boucher returns to Portland on Tuesday, May 24 to screen In the Parlor, her feature documentary on home death care, as part of Death Talk Goes to the Movies.
Final Passages, one of the first and best training programs for Conscious Dying, Death Midwifery, and Home Funeral Guidance, comes to Seattle June 4-7. Seminars also offered this year in Sebastopol, CA.
Make your own urn – free: Portland ceramic artist Amanda Leigh Evans' project "Of and From Dust" uses collaborative ceramics to explore conversations on death, legacy and self-portraiture.  Amanda is looking for people who are interested in designing their own personal urn. More info here.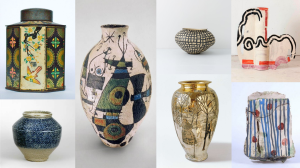 Read about upcoming Death Talk Project events.