Holiday Remembrance Events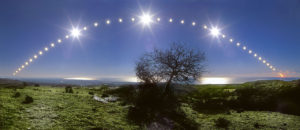 The dark winter months can teach us so much about endings and the new life that grows from fallow times. A short list of the spaces I and others are holding this holiday season for reflection, grief, remembrance, and regeneration:
Read on for details…
A monthly storytelling showcase about grief, loss and love. Gather in community with others who share grief in all forms and manifestations. Come ready to cry, laugh, listen and hold space for yourself and others. Doors at 6:30pm. Readings begin promptly at 7pm. Please consider bringing canned goods or cold weather clothing/blankets to donate to the Post 134 food & clothing pantry, which serves local veterans, houseless and anyone in need. More info.
Participants will be offered time to honor their grief (not only about loss through death, but any loss that is stirred during this "celebratory" time of year); reflect if traditional rituals are needing to be re-framed or discarded; and be given the simple gift of quiet in the midst of busyness, using writing prompts, ritual, and a labyrinth walk. The workshop is four hours and limited to 12 participants. Location is SW Portland. More info.
It's my honor to lead a candle-lit ceremony of love and remembrance engaging families who are grieving the death of a child – from pregnancy losses to adult children. If you have a picture of your child of any age that you would like to have included in the slideshow, please contact Jessica Repp at 503.246.4251. Sunday, December 10 at 7pm, River View Cemetery. More info.
How can we honor the darker times, the fallow ground that carries the promise of spring? Together we'll reflect personal, family, and community rituals that transcend the commercial chaos of the holiday season. Portland Nursery's Jess Fancon will guide us through creating a personalized candle ring from collected greens & floral materials. A wonderful hands-on activity to embrace the season and take home a new ritual. Limited to 12 participants. Register with Portland Nursery.