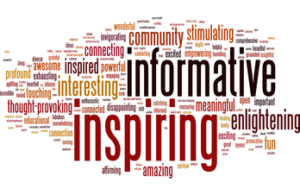 One year ago, on October 17, we gathered 500 strong for a day-long event we called Death:OK (Let's Talk About It).
From my reflections, two weeks later:
Keynoter Stephen Jenkinson alerted us to "Coping, hoping, and – when all else fails – doping," the three-headed hydra that slays any possibility of a sane relationship with dying, grief, and death. He reminds us that if conversation about death is like every other comfort-seeking measure in North America, we're at risk of turning a wolf into a poodle so it will sit on our laps. He invites us to consider that death will not be domesticated, that the new fifth column of "death hipness" could well be the new boss, same as the old boss, as The Who warned in "Won't Get Fooled Again".