Hello Darkness My Old Friend
Death Talk Project takes a three-month hiatus…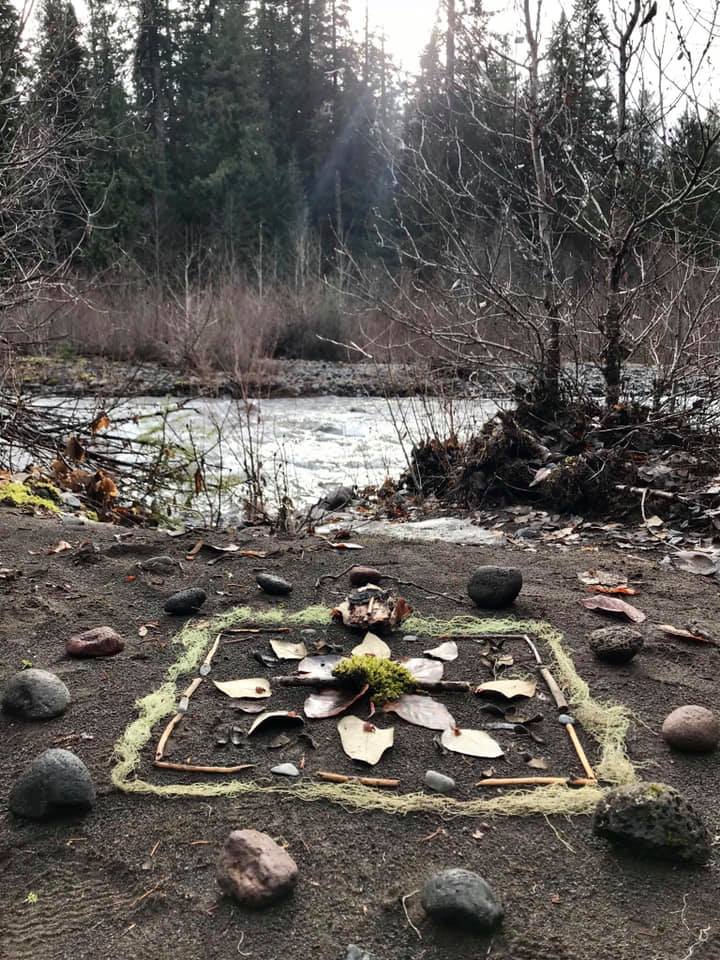 As we come to the shortest day of the year, I'm preparing to go dark myself. Three years after founding the Death Talk Project and nearly six years since bringing Death Café to Portland, I'm stepping back from the conversation.
For the first quarter of 2019, I'm pressing the pause button. I'll continue to serve individuals, families, and communities as a Life-Cycle Celebrant and Home Funeral Guide. And I'll be diving more deeply into a project focused on death care practices.
But mostly I'll be quieter, attuning my ear and seeking to sharpen my vision. A sacred pause, some call it. 
I'm sorely tempted to say more. Habit demands that I recount the year, that I take stock of all I've done, harvest the best of my observations and lamentations and celebrations to serve up here for you as one final feast.
But the truth is, the pause has already started. What I have to say about "death… having a moment in the sun" has either already been said or may need more time to germinate.
What began for me as an extension of the social justice work I've done all my life, seeing myself as a rites of passage activist, has turned me from the the rights we have in relation to death rites and other rites of passage, to the question of responsibilities.
In Fate and Destiny, mythologist Michael Meade writes about "the two adventures of life":
We enter the marketplace of life and become part of the great exchange and the endless deals. We learn to buy and sell and to speak as best we can the language of the day. We become wet with life and accept the rules of the game to one degree or another. We buy into a way of life and live it up or fall down trying to do so….

On the first adventure there are no free lunches and all the deals have strings attached. For this is the 'real world' where anything can be measured and everything has a price, where life is cheap and truth is rare and hard to find.

This is as good a description as any of my five-year immersion into the contemporary clamor around how we come to death and grief in our times. It's brought me to the threshold of Michael Meade's second adventure:
…with its mysterious dreams and wild projects [the second adventure] sings at the edges of all the deals being made and continues to hum when the wheels threaten to fall off the wagon that keeps the market of life in motion…. The second arc of life becomes the road of release through which people step away from strict adherence to the collective rules and social conventions…. On the second adventure we open the doors and windows of the body as well as the soul in order to let eternity back into the world.
And thus I take a step back from the distractions of the marketplace of meaning-making, that I might better hear the answer to the question of to whom and what I am response-able. To put my hands to the humble, daily work that "lets eternity back into the world."